PWSC Director Dan O'Connor Honored by Alaska State Legislature
by Wendy Goldstein |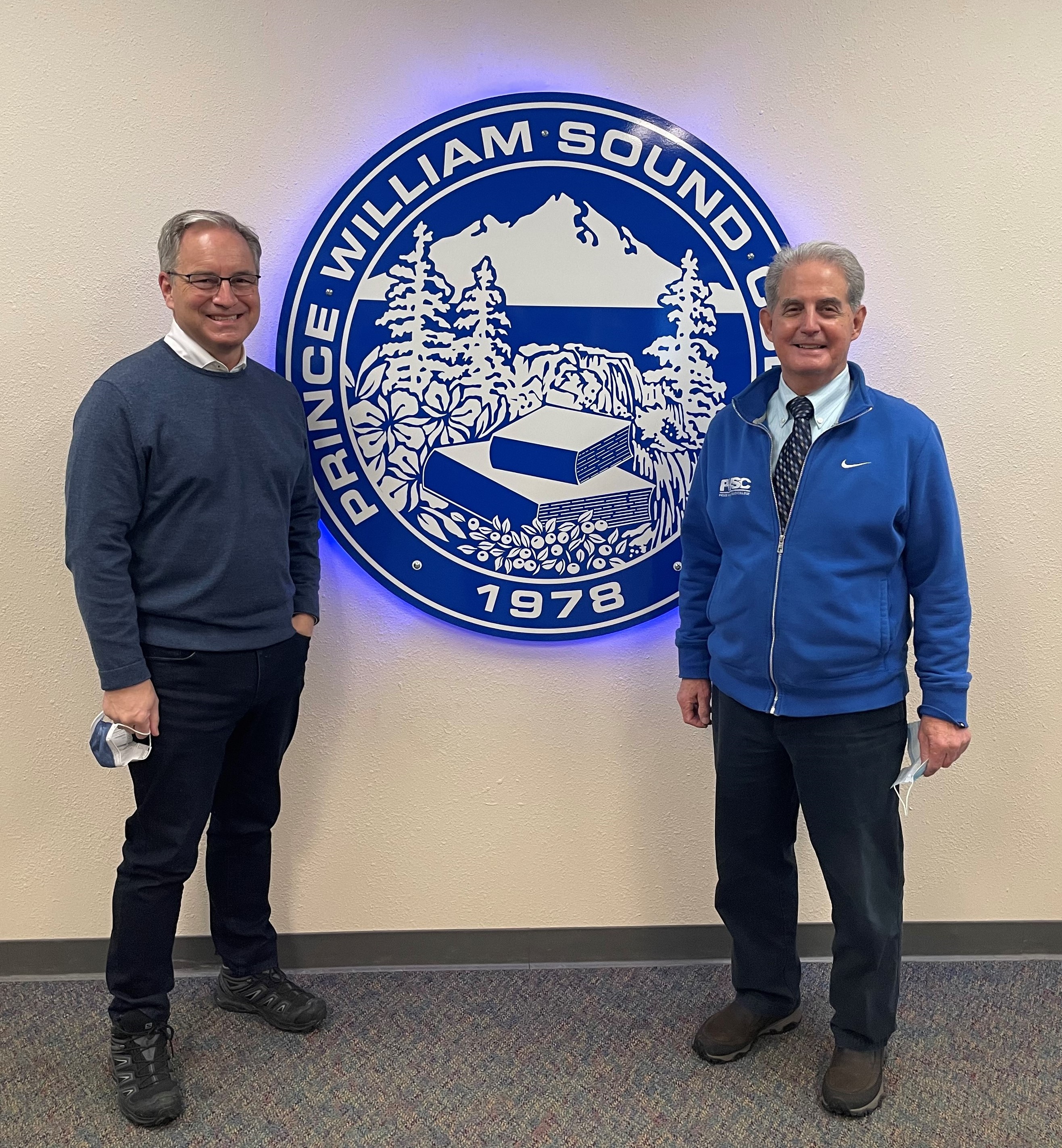 University of Alaska Anchorage Chancellor Sean Parnell presented PWSC Director Dan O'Connor with a certificate of appreciation from the Alaska State Legislature.
This certificate honors Dr. O'Connor for his many contributions and service to Prince William Sound College and the University of Alaska Anchorage. During the nine years he has served here, Dan has expanded or enriched college opportunities like Millwright, Marine Services Program, Nursing, Valdez Theatre Conference, and Dual Enrollment for high school students in Valdez, Glennallen, and Cordova.
With this certificate, the Legislature further recognizes Dr. O'Connor's leadership in strengthening ties with community and industry partnerships, such as Valdez Fisheries Development Association, Alyeska Pipeline Services Company, Providence Alaska, Edison Chouest Offshore, Valdez City Schools, Chugach Corporation, and the US Coast Guard.
Chancellor Parnell had this to say about Dan: "In my years of service, I have been around many leaders. It is extremely rare to find one like Dan who so fully pours every effort he makes into making the people around him feel valued and part of something larger and meaningful. His love for the people of PWSC and the larger surrounding communities is so evident and has positively impacted many. There will be, I am sure, many tributes and thanks given to Dan as he departs his position, and I can speak as his supervisor and colleague now and say that I will truly miss him!"
Many thanks to Representative Rauscher and Senator Shower for sponsoring the legislative citation, and to the entire Alaska Legislature for recognizing Dan's important contributions to the college and community. Further thanks to Weston Eiler, Executive Officer and Director of Government Relations, who worked with the legislative offices to get the legislative citation voted through the legislature.
Congratulations, Dr. O'Connor, on your retirement!