Financial Aid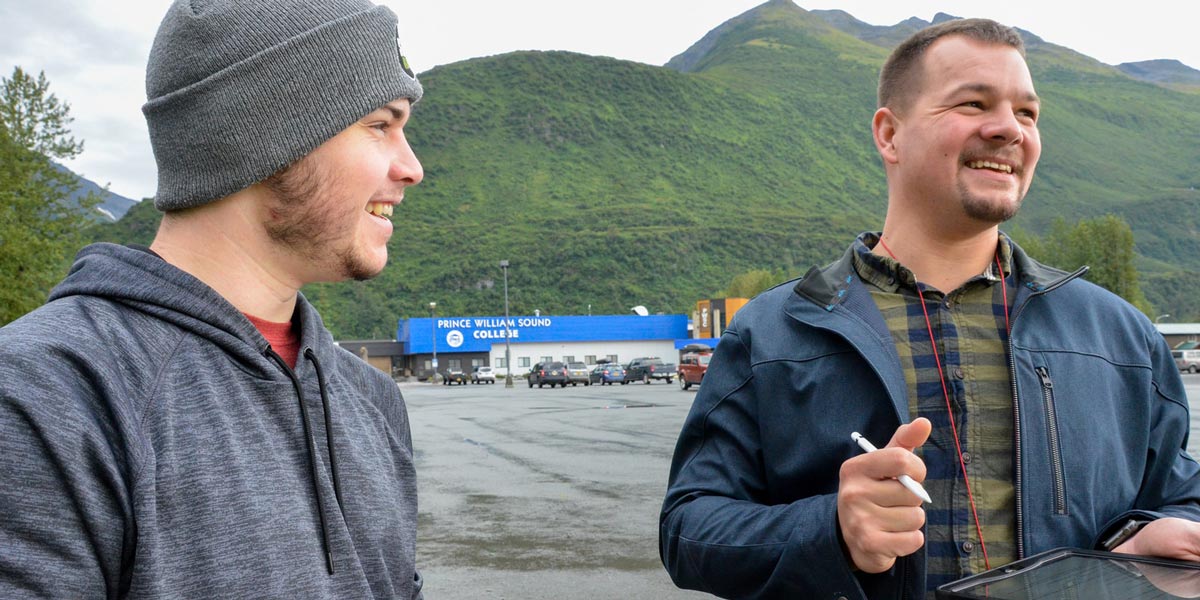 Student Financial Aid
Before you start applying for financial aid, there are few basic requirements to consider:
You must be fully admitted to PWSC to receive any financial aid.
You must be admitted into a degree-seeking program or an eligible certificate program to receive any financial aid.
You must submit your final high school transcript or equivalent qualification to receive any financial aid.
Students accepting

federal student loans

must be registered for a minimum of six credits as an undergraduate student.
Net Price Calculator
Estimate your cost and financial aid, according to the info you provide with the UAA Net Price Calculator.
Applying for Financial Aid
Interested students should contact the Office of Financial Aid for information and applications. Students should submit applications at least six months before the beginning of the semester for which they are applying. Specific procedures are as follows:
New students must first apply for formal admission to PWSC through the Office of Admissions by the appropriate deadline.
All interested students must complete a Free Application for Federal Student Aid (FAFSA) and submit the application to the Department of Education, list UAA's Title IV code on FAFSA (011462). We recommend you apply online at www.studentaid.gov
Students who wish to apply for a scholarship may complete an online application available in UAOnline.
Students who wish to apply for Bureau of Indian Affairs grants or scholarships should contact the BIA or their Native regional corporation for applications.
Eligibility for Federal Aid
For all federal programs, the student must:
Be a U.S. citizen, a national, or other eligible non-citizen.
Not be in default on any Federal Student Loan or owe a refund or repayment on a Federal Pell Grant, State Student Incentive Grant (SSIG) or Federal Supplemental Educational Opportunity Grant (FSEOG). This also applies to parents if applying for Federal PLUS loans.
Have a valid Social Security number.
Be enrolled or accepted for enrollment in an eligible degree or certificate program at PWSC.
Have a high school diploma from an accredited high school or GED.
Meet Satisfactory Academic Progress (SAP) requirements as outlined in

University of Alaska's SAP policy.
If you meet the above criteria, your first step in the application process is to complete the FAFSA at studentaid.gov